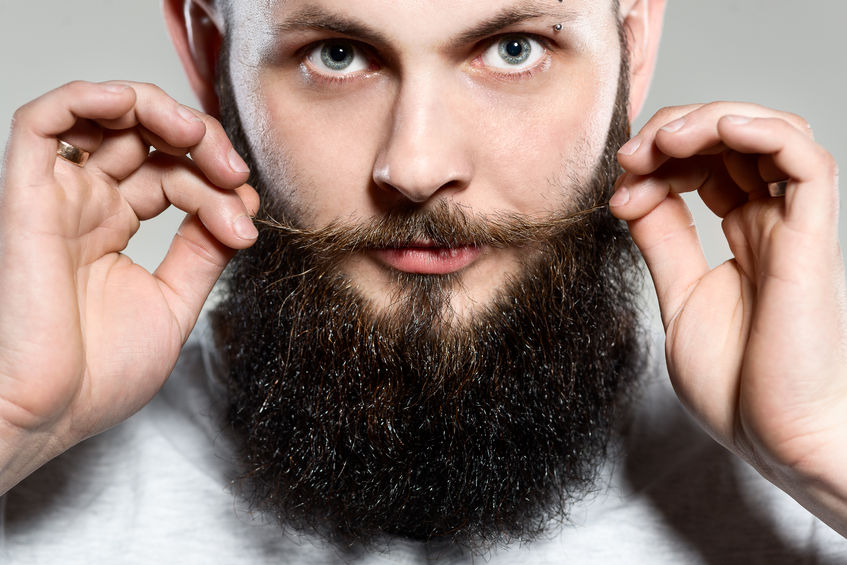 Do beard oil help in growing your beard faster? Well this is the most frequently asked question. Beard oil works as an amazing beard conditioner, but do you know that if you use the right beard growth oil, it will help in growing your beard healthier. Though nothing can make an impact on the rate at which your hair is growing, but beard oils have unrefined jojoba and argan oil in pure form which will help you create the conditions for an active and health hair growth which means there will be less breakage, thus your hair will grow thicker, longer and quicker than before. 
How does it work?
Beard oil have pure argan oil and jojoba which helps in beard growth by naturally moisturizing the skin below your beard. It also eradicates unwanted dead skin cells to aid faster facial hair growth. Once you use beard growth oil, it enters your facial hair pores and advances the elasticity of your whiskers, thereby stimulating quicker beard growth. Along with these advantages, the oil also has natural antioxidants and Vitamin E which further adds to the strength of your beard and repairs the damage done to the facial hair cell membranes. The sturdier and more dynamic your beard is, the quicker it will grow.
How to select?
Selecting the right beard oil and beard growing vitamins can be an overwhelming experience. Though you have several big names in front of you, but anyone can say that they offer the best beard product, but what is the proof? Make sure your beard oil has jojoba and argan oil as the natural ingredients. And, also do not look for more than few components in your beard oil. Too many chemicals will damage your beard. Make sure the oil is least processed so that it doesn't need too many additives. You should also look up for Vitamin D in your oil. 
When should you use?
There is a common misconception that you should use the beard oil and beard growing vitamins on well-established beard. Well, this is not the condition. if you have barely any facial hair then you don't have to wait for your facial hair to grow so that you can use beard oil. These vitamins works as a supplement to aid facial hair growth. The beard oil works as a moisturizer to nourish your beard hair which are growing below your skin, so that they grow out to be strong, well-nourished and healthy. 
The Right Way to Apply
In order to get the best results, you should take a splash of beard oil on your palm and massage it well in your beard and skin. One should wash their beard with a natural soap or shampoo to bring extra shine and nourishment to your beard. In order to distribute the oil evenly on your face, you should use a beard brush. It also helps in removing dry and dead skin cells which cause ingrown hair.
In order to bring more lustre and health to your beard hair, you should consume beard growing vitamins.